AJ DEVELOPMENT GROUP
in Milwaukee, WI

for more than 10 years
24/7 live calls
Immediate response within minutes of your call
Free estimates
We bill directly to insurance
Advanced Mold Remediation Services
Mold in your property can become a growing problem that requires immediate attention. Buildings with moisture issues, or that have had flooding recently or in the past are most at risk for mold growth that could be highly toxic and deadly. Mold begins growing within 24 hours of moisture intrusion and the only way to remove it from your property is by proper mold remediation.

AJ Development Group's technicians are equipped for black mold remediation in government, commercial, and residential properties alike.
Our Milwaukee Mold Remediation Team specializes in employing the most advanced mold remediation techniques, coupled with state-of-the-art equipment. Our mold remediation services are turnkey in that we offer mold damage inspection and assessments, containments, air filtration, mold removal, and cleaning of contents and belongings. Our team works quickly and effectively to restore your property and remove mold from the source

AJ Development Group is a mold cleanup company in Milwaukee WI that holds licenses for mold remediation and mold assessment.
We believe that there should be transparency involved with all fields of restoration that clients don't have much information or knowledge about. That's why we've always outsourced every mold sampling to independent mold testing companies in Milwaukee WI. This includes all types of possible home mold testing you may need including toxic mold testing and air quality testing. By removing all possible conflicts of interest from our process, AJ Development Group operates honestly and transparently, leaving our clients to hold confidence in our work.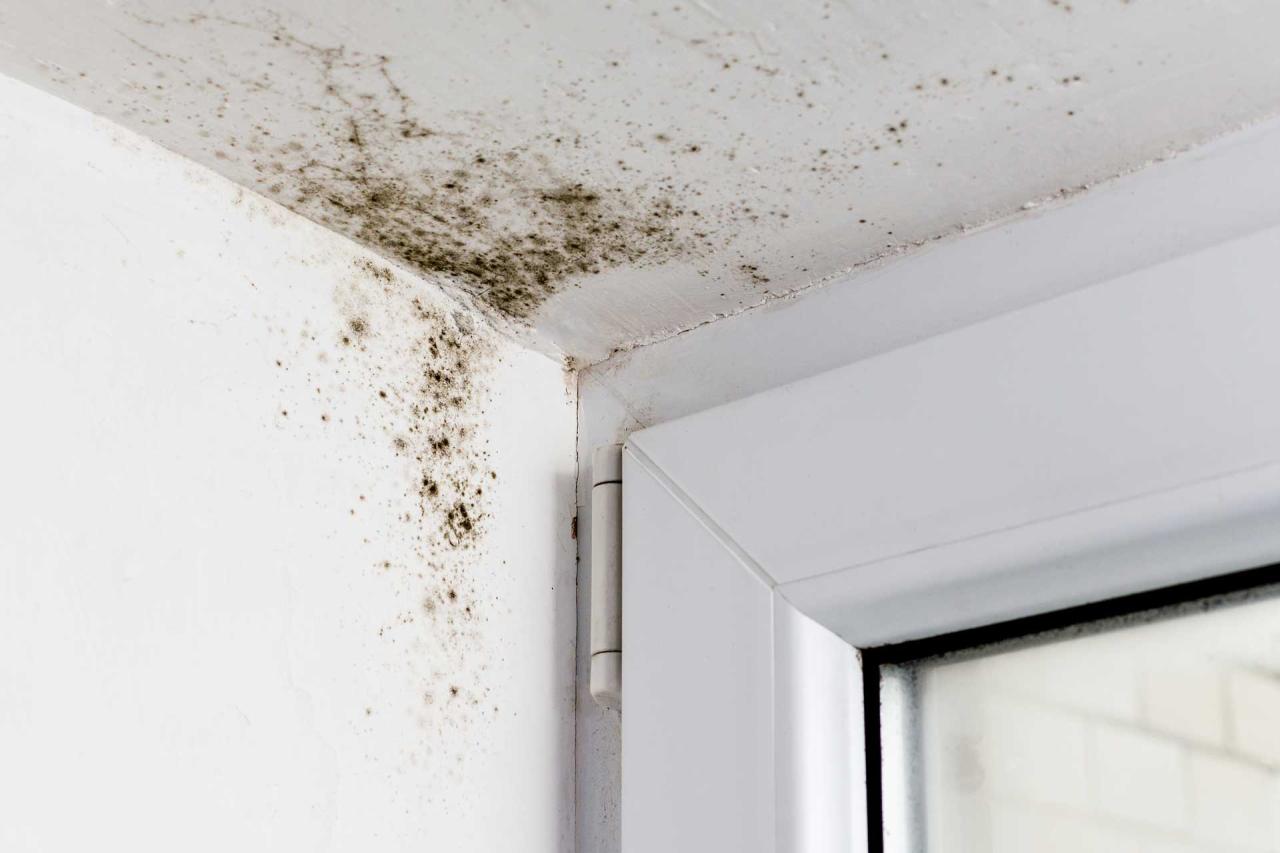 How Do You Know if You Have Mold Damage in Your Home?
Hiring a Certified Residential Mold Inspector (CRMI) to perform a thorough, visual inspection with proper mold test sampling is the best way of determining whether or not there is a mold problem inside of your home. Mold spores are microscopic and are not always seen during a visual inspection and can only be detected through mold testing and indoor air quality testing.

Mold growth is becoming more and more prevalent inside of homes across the North America due to water intrusion and elevated indoor humidity. Most mold in Milwaukee WI is typically not identified until a proper mold assessment and mold testing have been conducted.

Our mold removal services are tested with mold in house, including mold in furniture, carpets, drywall, and upholstery. We are a full service mold remediation company that provides mold inspections, mold testing, air testing, mold removal and remediation to help protect you and your family from mold! When you need the best best mold remediation around, AJ Development Group has you covered.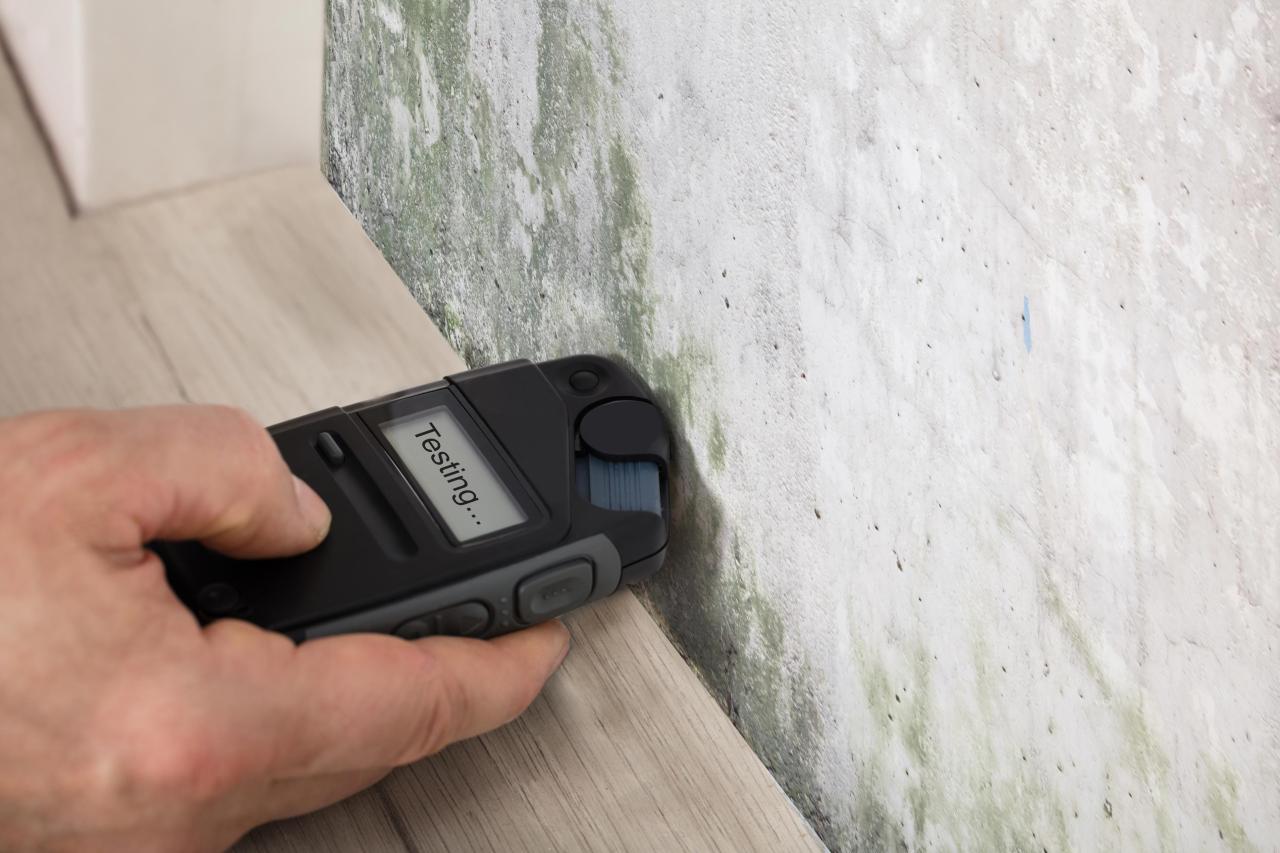 Basement & Attic Mold Removal
Mold can be pretty visible when a home has it. Some areas however, are less noticable and mold will spread if left to grow. We are referring to mold in basements and attics of course. These two areas are not often visited and are often darker areas where mold is not as noticable. Both basement mold removal and attic mold removal are critical to get handled as soon as possible as mold can rot away the structural integrity of your property. The reason mold in basements and attics are so common is because of the perfect conditions present for growth. Mold thrives in dark areas where there are damp, humid, and wet conditions.

AJ Development Group has trusted and experienced mold specialists that can handle any mold treatment and mold cleaning that is needed in your home, including the basement and attic. Our Mold removal company has been handling mold throughout the Milwaukee WI area for over a decade. Whether you need basement mold cleanup, attic mold cleanup, or mold remediation in any other part of your home, AJ Development Group is just a call away.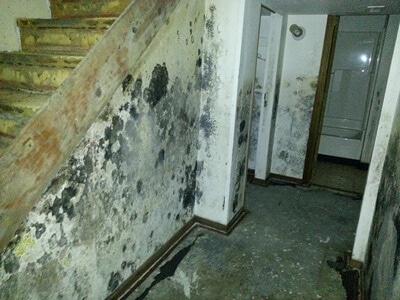 Cleaning and Restoration Services
The Mold Inspection Process
On your initial contact with our Milwaukee mold inspection company, you will speak with a courteous professional mold inspector about your particular situation. Once your questions and concerns are addressed, a mold consultation and appointment, if necessary, to visit your property will be scheduled.
Inspection Engagement
Someone from our mold inspection company will arrive at your property promptly at the scheduled appointment time. Inspection and sampling agreements will be reviewed and signed and key issues and concerns will be discussed prior to beginning the inspection. Once the visit is finished, a full detailed analysis with pictures will be provided to you within 24 hours if no samples were taken. If samples were taken, they will be rushed to the lab, and as soon as the test results are available you will receive a copy. We pride ourselves in getting the report to you as soon as possible.
What We do During the Inspection?
Milwaukee Field technicians are trained for the most current mold procedural sampling protocols, professionalism, and meet all requirements for Certified Mold Inspectors. We visually survey the structure's interior (and crawl space/attic space), including possible water intrusion points; non-invasive moisture content measurements. We take air/swab/fragment sampling only at your request. The number of samples we take is controlled by you. We photograph specimen sources and attach them to a "Chain of Custody" document, meeting legal standards for evidence. We furnish you with a comprehensive report: laboratory findings interpreted; mold genera identified (including those that are potentially toxic); recommendations for remedying any mold colonization, if needed. We have competitive priced mold assessments and let you know exactly how much our service will be. We provide indoor air quality assessments, mold air test, and home mold inspections for all building types (owned or rented) at reasonable rates: single or multiple-family homes/mansions; apartments/complexes; office/municipal buildings.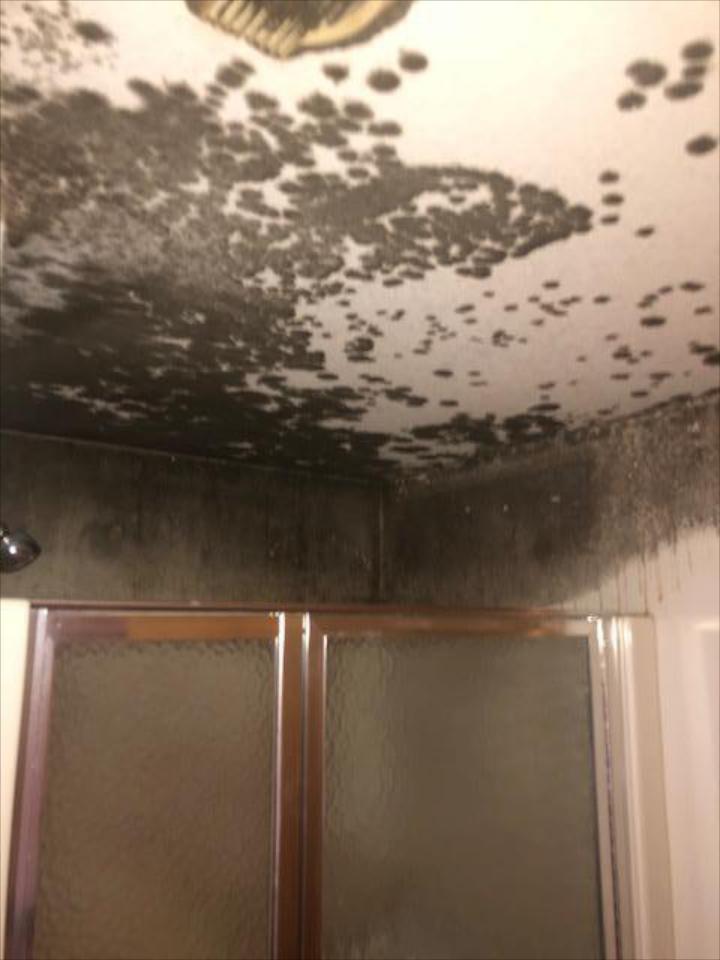 Molds are part of the natural environment. Outdoors, molds play a part in nature by breaking down dead organic matter such as fallen leaves and dead trees. The growth of mold indoors should be avoided. Molds reproduce by means of tiny spores; the spores are invisible to the naked eye and float through outdoor and indoor air. Mold may begin growing indoors when mold spores land on surfaces that are wet. There are many types of mold, and none of them will grow without water or moisture.
A recent study discovered that mold often flourishes in places you'd least expect. Here are some interesting statistics: on 88% of windowsills, on 83% of refrigerator seals, under 82% of sinks, and on 49% of shower grout.
Symptoms of Mold Exposure
Molds have the potential to cause health problems, because they produce allergens (substances that can cause allergic reactions) irritants and, in some cases, potentially toxic substances (mycotoxins). Inhaling or touching mold or mold spores may cause allergic reactions in sensitive individuals. Allergic reactions to mold are common. They can be immediate or delayed. Molds can also cause asthma attacks in people with asthma who are allergic to mold.
In addition, mold exposure can irritate the eyes, skin, nose, throat, and lungs of both mold-allergic and non-allergic people. Symptoms other than the allergic and irritant types are not commonly reported as a result of inhaling mold.
Toxic Black Mold
If you think you have Black Mold, don't panic! Most molds look black. The toxic black mold that has made recent headlines is formally known as Stachybotrys Chartarum, or Stachy (STACK-ee) for short – and it is actually green-black. Black Mold typically grows in dark hidden places – under carpets, behind your walls. Exposure to black mold has been linked to some serious health effects. If you suspect that you have a black mold problem, do not try to get rid of the mold yourself – call a professional.
Everyone suddenly seems aware of black mold – homeowners, insurers, builders, folks in the medical field. So far, government and private research is still spotty and often contradictory. We await further results from the ongoing research surrounding mold and its harmful effects.
Fortunately, we already know more about practical issues – what black mold is, how you get it and how to prevent it. It's time to learn what the enemy is so you can avoid it. Catch any mold early, and it will be easier to eliminate. Let black mold grow a long time, then you'll face a more expensive problem.
A word of warning to the property owner: Black Mold is becoming the newest home repair scam. Don't deal with anyone who just shows up at your door or calls on the phone to offer you mold testing. That's not how reputable mold inspection or mold remediation companies operate.
If you believe you may have toxic or black mold in your Milwaukee home, our black mold consultants will be able do a toxic mold inspection to make sure you continue to live and breath in a safe environment. Call us as soon as possible to get started on any Milwaukee black mold inspections or black mold removal you may need.
Health Effects of Mold
What symptoms are commonly seen with mold exposure?
Exposure to mold can produce adverse health effects through inflammation, allergy, or infection. Allergic reactions (often referred to as hay fever) are most common following mold exposure. Typical symptoms that mold-exposed persons report (alone or in combination) include:
Respiratory problems, such as wheezing, difficulty breathing, and shortness of breath Nasal and sinus congestion
Eye irritation (burning, watery, or reddened eyes)
Dry, hacking cough
Nose or throat irritation
Skin rashes or irritation Headaches, memory problems, mood swings, nosebleeds, body aches and pains, and fevers are occasionally reported in mold cases, but their cause is not understood.
How much mold can make me sick?
It depends. For some people, a relatively small number of mold spores can trigger an asthma attack or lead to other health problems. For other persons, symptoms may occur only when exposure levels are much higher. Nonetheless, indoor mold growth is unsanitary and undesirable. Basically, if you can see or smell mold inside your home, take steps to identify and eliminate the excess moisture , cleanup and remove the mold immediately.
Are some molds more hazardous than others?
Allergic persons vary in their sensitivities to mold, both as to the amount and the types to which they react. In addition to their allergic properties, certain types of molds, such as Stachybotris chartarum, may produce compounds that have toxic properties, which are called mycotoxins. Mycotoxins are not always produced, and whether a mold produces mycotoxins depends on what the mold is growing on. Conditions such as temperature, pH, humidity or other unknown factors play an important role. When mycotoxins are present, they occur in both living and dead mold spores and may be present in materials that have become contaminated with molds. While Stachybotrys is growing, a wet slime layer covers its spores, preventing them from becoming airborne. However, when the mold dies and dries up, air currents or physical handling can cause spores to become airborne. At present there is no environmental test to determine whether Stachybotrys growth found in buildings is producing toxins. There is also no blood or urine test that can establish if an individual has been exposed to Stachybotrys chartarum spores or its toxins.
Who is at greater risk when exposed to mold?
Exposure to mold is not healthy for anyone inside buildings. Therefore, it is always best to identify and correct high moisture conditions quickly before mold grows and health problems develop. Some people may have more severe symptoms or become ill more rapidly than others:
Individuals with existing respiratory conditions, such as allergies, chemical sensitivities, or asthma.
Persons with weakened immune systems (such as people with HIV infection, cancer chemotherapy patients, and so forth)
Infants and young children
The elderly Anyone with health problems they believe are due to molds should consult a medical professional.
Stachybotrys chartarum (atra) ‹ a mold that may be found in water damage homes.
Fungi and Indoor Air Quality
Misinterpretation of Stachybotrys Serology
Milwaukee's Top Mold Remediation Company
Many Milwaukee mold companies near you are fly-by companies that do the bare minimum to remove mold so it's no longer visible at the time, but will quickly come back as mold removal was not properly handled. To truly handle mold mitigation, our mold remediation company uses mold inspection and testing to find everywhere that has been affected. Once mold detection has been completed, we use our mold services to handle any and all mold damage cleanup and mold repair.
If you need a mold inspection company to come out and evaluate your home's condition, call us today at
(414) 369-2890
.
We provide mold cleanup throughout
Milwaukee WI
, including 53154, 53201, 53202, 53203, 53204, 53205, 53206, 53207, 53208, 53210, 53211, 53213, 53214, 53215, 53216, 53218, 53222, 53224, 53226, 53233, 53235, 53217, 53092, 53005, 53007, 53051, and 53295.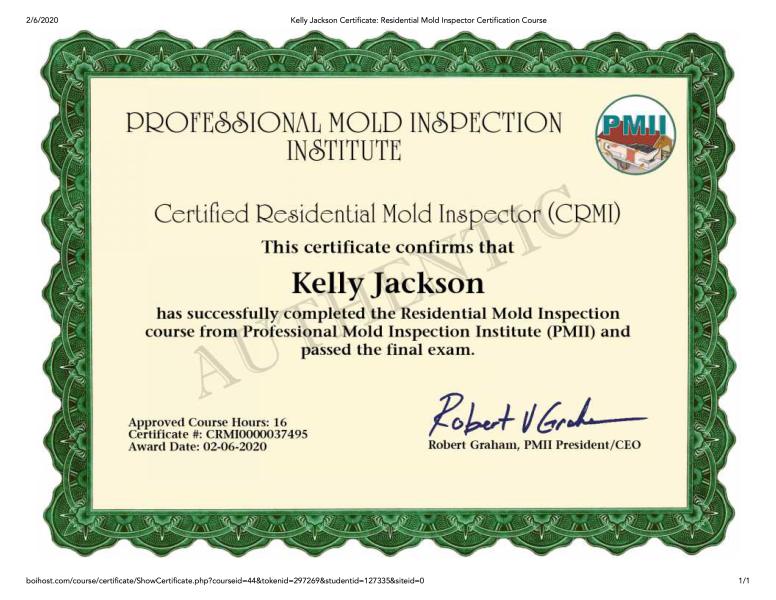 Our Process
How we can protect and restore your home
Triage
Within minutes our team can respond & be ready to work
Mitigate
We stop the damage with industry leading tools & experience
Restore
Our certified technicians are skilled in restoring and protecting your home
Back Safe & Sound
You'll be back to your property in no time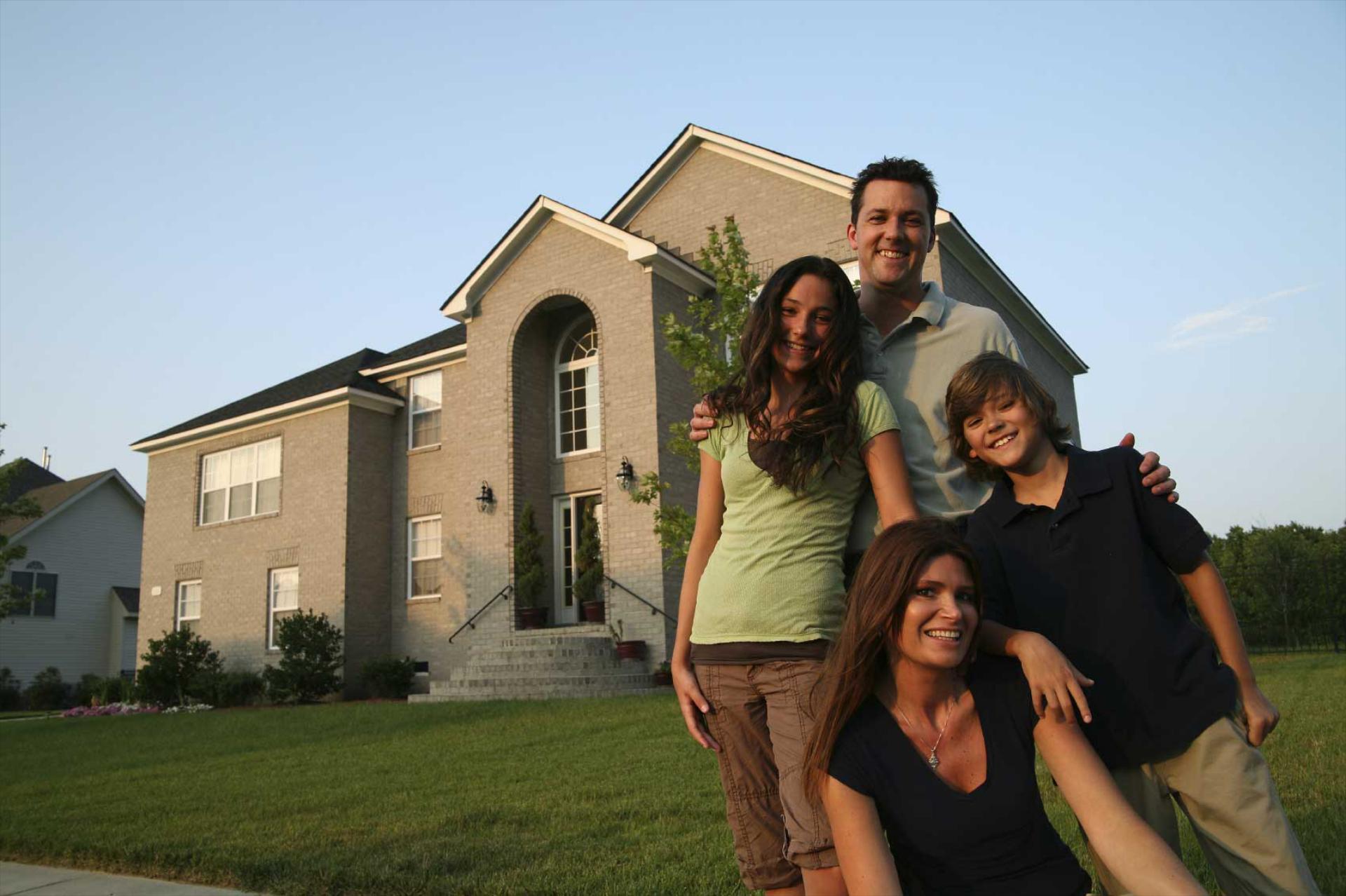 AJ Development Group LLC is located in Milwaukee, WI. Call us today at
(414) 369-2890
.
Human Coronavirus COVID-19 Cleaning & Air Fogging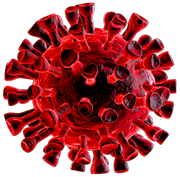 As restoration experts we can offer valuable services to combat COVID-19.
Learn More >